Cats!

My five cats. From left to right, Tigger, Taffy, Bo, Jerome and Oreo.
I'm also an avid collector of modern and deco cat arts and crafts. Below, a small portion of the collection.

And a huge supporter of cat-related causes, including Trap-Neuter-Return. Practicing with the trap on some "volunteers":
A few of the cat-related causes I support:
My family
Me with my late husband Frank Joseph (8/4/50-10/7/12), who was a professional nonfiction writer, and blues harp and sax player. Frank wrote hundreds of articles about notable musicians and photography over the course of many decades. I'm currently creating a website in Frank's honor to showcase his writing, and building a Facebook page with a few videos, photos and music clips. Frank often played around Ithaca with the Green Deeps. Follow them on Facebook!
This is us from a while back: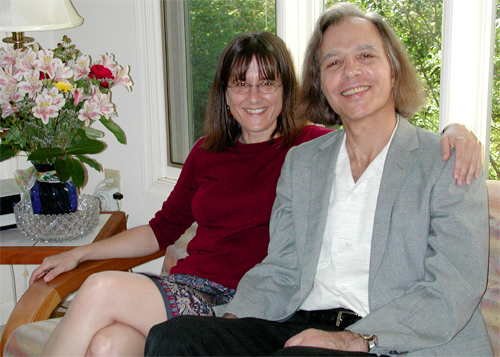 Here are some photos of Frank performing:
As a soloist (undated photo):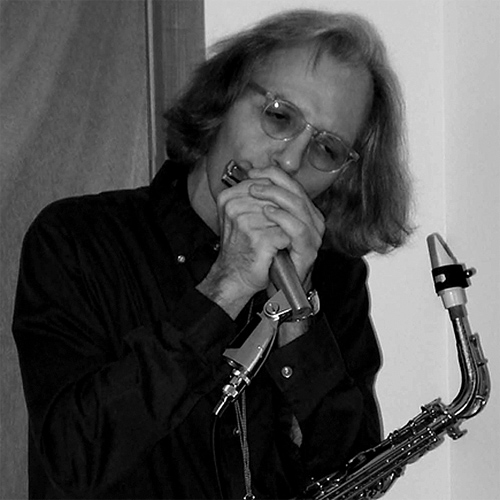 Frank with the Green Deeps, Shakori Hills 2010: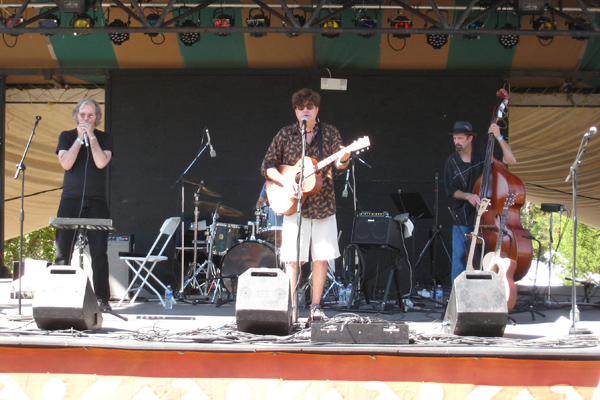 And, my brother Mark and his wife Rebecca Shen, with their daughters Maya (left) and Katrina (right):